Included perks with membership
In the heart of Everett's historic district, Think Tank Cowork seamlessly blends the charm of the early 1900s with the innovation expected in a coworking space in Everett, WA. With three thoughtfully designed floors – The Hub Café (main), The Think Easy (top), and The Roots (ground) – each space boasts vaulted ceilings, preserving the building's original wood rafters and brick walls. Our commitment to combining historical aesthetics with cutting-edge technology defines the essence of our coworking space Everett, WA.
A brainstorming, team building arena that is the perfect "out of the office" environment for your "outside the box" strategizing. The larger of our two conference rooms, this room is located on The Roots level.
Intentionally designed space for ultimate productivity. This is our medium conference room located kiddie-corner from The Hub Café. 
Need a studio to bust out a podcast? We've got just that for you to unleash your brightness!
It's not underground and it's not a secret, but it does comes with a dual keg. Grab a drink, BBQ on the deck, play shuffleboard, and watch a sporting event. This space is the perfect balance for work and play.
A great space for all- Launch parties, workshops, birthdays, book clubs, bridal & baby showers, intimate concerts, game nights, dance parties, movie nights, food & wine tasting, pop-up shops, and more.
This coworking space in Everett offers panoramic city and mountain views and offers peaceful retreat from the hustle and bustle of the indoor working areas. With ample space to explore, the rooftop deck is a great option for members to relax, work and socialize.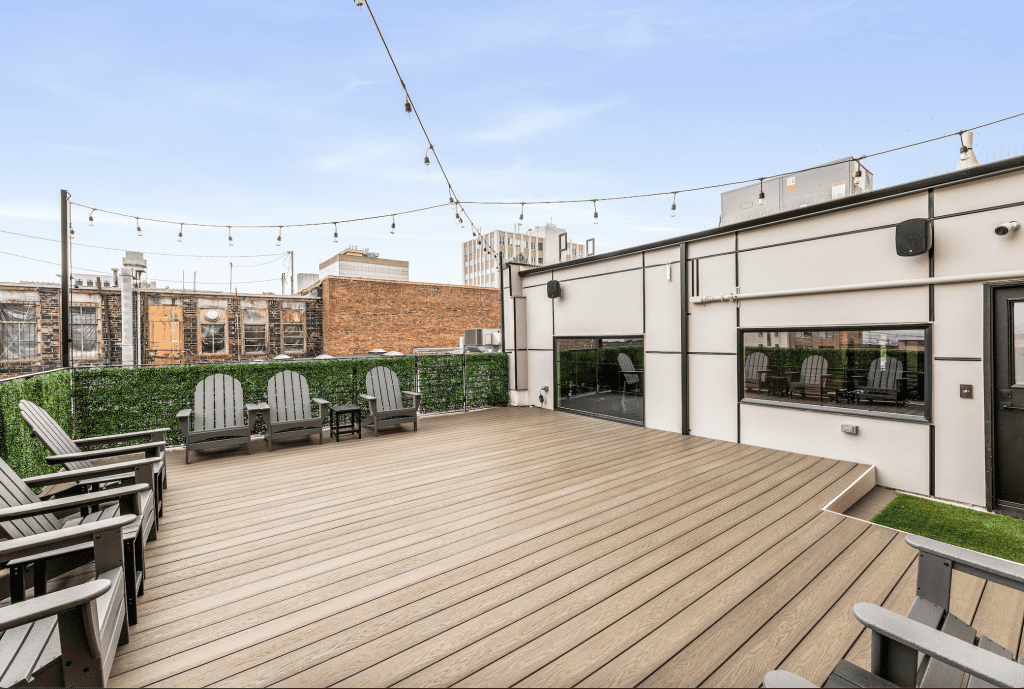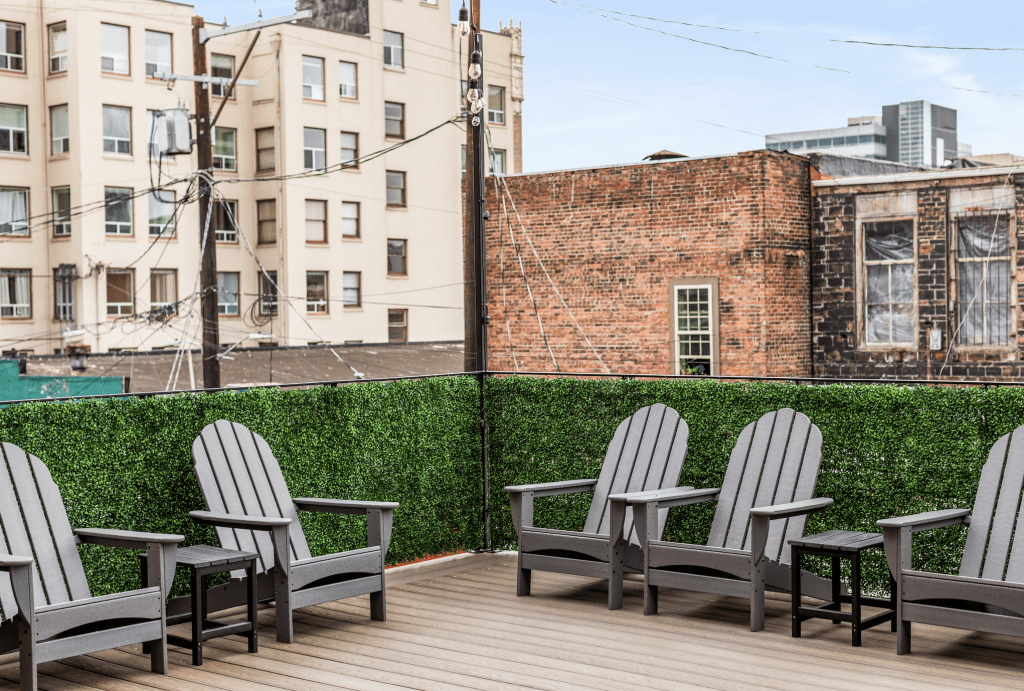 Think Tank Cowork, Your Ultimate Destination for Coworking Space in Everett WA
Our coworking space in Everett WA, is designed for comfort and collaboration. Experience the future of work with our innovative co space working solutions. Whether you're a freelancer, entrepreneur, or part of a growing team, our coworking space caters to your unique needs. Say goodbye to traditional offices and hello to a community-driven workspace that fosters creativity and productivity.
Think Tank Cowork, your ultimate destination for coworking space in Everett, WA. Experience comfort, collaboration, and innovation in our community-driven workspace. Whether you're a freelancer, entrepreneur, or part of a growing team, our coworking space caters to your unique needs, fostering creativity and productivity.
Discover the ideal coworking space in Everett, WA designed for creativity and productivity.
Explore our versatile office spaces, including conference rooms in Everett, WA, and meeting rooms designed for comfort and functionality. Our conference room rental options are perfect for hosting impactful meetings. Say goodbye to the search for "meeting rooms for rent near me" or "conference rooms near me"; at Think Tank Cowork, you'll find the ideal meeting space right here.
Explore Our Versatile Conference Rooms in Everett, WA for Seamless Meeting Room Rental Solutions.
Looking for flexibility and a professional image? Our virtual mailbox service offers a secure, convenient, and accessible solution. Manage your mail remotely and stay connected to your business. It's the perfect complement to our coworking spaces and meeting rooms.
At Think Tank Cowork, we understand the evolving needs of modern professionals. Whether you need a dedicated office, coworking space, or a virtual mailbox service, we have you covered. Join us and elevate your work experience in a space that adapts to your needs, giving you the freedom to work the way you want. Welcome to a new era of work at Think Tank Cowork!"